How to win an online slot tournament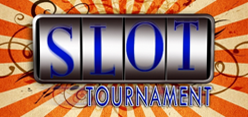 There are lots of players who desperately want to win an online slot tournament. Unfortunately, to crave cashing in the prize is not enough when you know that luck plays the biggest part in winning such tournaments. We are not saying that those who want to be victorious by hook or by crook are gravely mistaken. After all, a bit of motivation and self-confidence is fairly required! You will find below simple strategies to help you make your own luck! If you come up trumps, then you can thank www.slotmachineacademy.com aswell for the tips.
Speed is your best asset: so try to make it snappy!
One of the principles of online slot tournaments is that players ought to play fast enough to use all the credits they have. Playing smartly and quickly may enable players to increase their total score. But if they do not use all their credits, they will suffer from a severe drawback since they supposedly could not take as many spins as their rivals. One fist advice would be therefore to keep playing as fast as possible. Remember that the spin button is your best friend: you should never have it out of sight!
Concentration is another ally: so stay wide awake!
While playing in a tournament, your concentration should never fall down. To stay focused to your objective, always check the pay table of the slot machine. Afterwards, when you will be at the heart of the action, always stare at the screen and avoid being distracted. The rare occasions you'll have to take a deep breath are when winning credits will be added to your total score (Sure, you thought you'd have time enough to celebrate your hits?). Then, you will need to take it over!
Energy is what makes a man alive: so rest up before entering the tournament!
Some gamblers often feel they are getting bored to tears during an online slot tournament. The upshot of all this is their actions slowing down. About ten minutes before the game ends, those exhausted players have come to realize that they were running short of time. Why the hell could not they spend all their credits? Well, because they have been feeling sleepy for the very beginning of the game. An online tournament player always has to stay alert. In order to assure that you are in a good shape before facing your opponents, always have a nap!
Distraction is source of displeasure: you're here to play slot machine right?
Any type of distraction can have really bad effect on your score. Being curious is understandable when you are involved in an online casino tournament and that you want to compare your score with those of the other players. But looking around to see the other opponents' scores is a waste of time. You'll do it later, when the tournament over. Also, some players are getting quicker and quicker during the tournament and they feel they have some time left to fetch food and sodas in their fridge. This is a big mistake! Do not ruin the time you have gained on the other players to fulfill your appetite!
Become an online casino tournament's champion using the articles below: